Transferring an emotion when visualising an architectural, interior design or product design project is one of our main objectives. In The Node Agency, we know not only the importance of paying attention to details and creating hyper realistic shapes, but also we believe in the power of this extra value that we called emotion.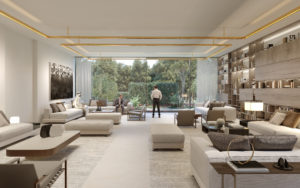 Based in Valencia, The Node Agency is an architectural visualisation studio, specialised in CGI Project consultancy in architecture, product design, interior design and advertisement. Our focus is to develop high quality images and hyper realistic renderings capable to transmit an emotion.
We work closely with architects, creatives, interior designers, real estate agents and marketing companies whose aims are to achieve our clients' projects and ideas. We collaborate and assist in developing these ideas by providing realistic renders, animations and videos.
Thanks to these lines of work, we manage to offer renders which can cover from the early stage of taking the decision of the project design to the acquisition of outstanding material.
Some of our last projects developed in our studio includes Jubail Port, a 3D architectural visualisation; Vila Estrata, an interior design 3D animation; and several artistic videos for products. We invite you to find out more about them here.
Our blog is released with the purpose of delving into the architectural rendering process, the 3D interior and product designs. We will also inform about different topics such as trainings, technical aspects in relation to tools like 3ds Max and we will provide information about collaborations and news.
We hope to see you here again.